Our Team
Lamborghini Winery is proud to work with the 360 Global Wine Team to bring superior wines to customers nationwide and beyond. We have a variety of experienced individuals on our team involved in this campaign to bring Lamborghini Wines to you.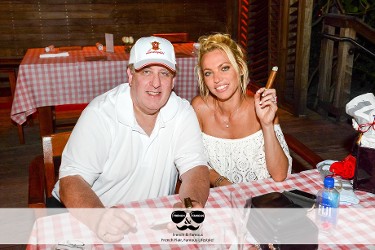 Ron Goldberg
CEO

Mathieu Levy, Board Chairman
Mathieu is a passionate entrepreneur with 15 years of experience in luxury brand building. He has built over the years a strong network of luxurious brands and partners and constantly looks for brands with history and roots to help them grow. Mathieu currently oversees production, importation, distribution and promotion of refined rare rosé wines from the French Riviera and has developed a unique taste for luxury and refinement throughout his life. Mathieu has managed teams of up to 40 people, promoted luxury products such as Champagne, Cognac, and Whisky. He has implemented the Lorina brand in 40 states of the US, in Canada and Mexico. He has developed its awareness and built a strong distribution network. The Lorina brand reached $19.6 million in sales in 2010 as he managed to get it promoted by Oprah Winfrey & PDD, served during the New York Fashion week and featured in Hollywood movies. Mathieu is a Cognac Master, a Champagne and luxury brands specialist. As the LOUIS XIII Ambassador for the luxurious Wine & Spirits Group: Remy Cointreau USA, he has developed partnership with luxury brands such as Rolls-Royce, Ferreti Yacht, NetJets, to promote the finest spirit in the world along with refined Champagne such as Charles Heidsieck. Knowledgeable and personable in his role to educate and interact with small groups of high-net worth individuals, Mathieu has raised the LOUIS XIII brand awareness tremendously in the markets he developed.

Michael Lewison, SVP Operations
Michael Lewison has worked in the corporate finance, operations and business development for more than 15 years. His recent experience includes multiple projects in construction and development, the retail automotive sector and international finance. Within the spirits industry, Michael Served as director of IntrigueTM brand of spirits during product launch of Suave tequilas, etc. and advised the company in all aspects of corporate goals and operations, including, accessing financing, corporate governance, vendor relations and sales plan development. Prior to that, Michael directed operations and sales for Transfer Technologies, a premier IBM Corporation business partner and subcontractor. In that capacity, Michael managed projects with IBM within Fortune 500 companies in a wide range of industry sectors. Michael served on the board of directors of NetMusic Entertainment Corporation, an early Internet music-marketing pioneer.

Thomas Viola, SVP Global Brand Management
Tom Viola has worked in the liquor and entertainment sector for over 35 years. He has served as the owner and/or operator of 28 nightclubs, his most recent being the renowned China Club in New York City. Throughout his career, Mr. Viola managed and/or produced over 2,000 concerts and special entertainment events, including MTV's Save The Music 1 & 2 featuring performers including Faith Hill, Mariah Carey, Sir Elton John, and Whitney Houston. Since 2004, he has focused more closely on the alcoholic spirits industry, founding Specialty Spirits, Inc., a distribution company and licensed importing company, and a liquor branding and marketing company, the latter, Intrigue Spirits, LLC being the creator of the Intrigue™ brand. Under Tom's stewardship, Specialty Spirits, Inc. and the Intrigue™ brand achieved nationwide exposure and managed the sales and marketing of over 55,000 cases of Intrigue branded products. Tom's leadership also marked the establishment of direct sales relationships with the largest spirits distributors in the United States.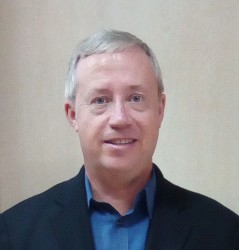 Joe Kuliasa VP/Director Latin America
Joe Kuliasa is a seasoned creative entrepreneur possessing an ability to successfully contribute and develop business solutions for a wide variety of businesses throughout the United States, South America and Italy. The list of his accomplishments, knowledge and vision created a perfect and harmonious blend with Lamborghini Wines and Real Estate Ventures. Currently serving as the Director of an International Private Investment company, Mr. Kuliasa is lending his talents assisting Lamborghini Wines and Real Estate Ventures with its development and implementation of developing luxury Lamborghini resorts in addition to assisting in the world wide launch of Lamborghini Wines, wines that have been long admired, respected and enjoyed in Italy since the early 1970's but not yet marketed on a global scale. Mr. Kuliasa has contributed and developed business solutions in Real Estate, Luxury Branding, Corporate Operations, Finance, Marketing, and Business Development on a global scale. His credits include assisting in development of a billion dollar Real Estate Fund that encompassed both Commercial and Residential projects. Mr. Kuliasa's drive is to make sustainable differences in the world and in the lives of others. His motto is "Give unto others by being fully present in doing your best all the time in everything you do and you will be remembered for making a positive difference and leaving the world a better place." His business accomplishments, belief in the Lamborghini Wine and Real Estate Ventures project and his entrepreneurial experience speaks volumes.
Salvatore Mark Salerno, Treasurer / CFO
Mark brings a well-rounded level of experience as a corporate treasurer, having served in banking and CFO positions during his career. In his recent assignments Mark operated as a Chief Financial Officer in a commercial lending office where he was responsible for managing the financial records, compliance, banking, overall financial integrity and administrative duties of the corporation. In previous assignments, Mark performed similar duties and was able to negotiate and reduce fines and penalties of previous employers who failed to adequately report earnings and were lax in matters of taxation, compliance and internal controls. Mark's background includes formal bank credit program training, financial statement analysis, auditing, vendor management, credit analysis, mortgage and loan operations, secondary market operations with FNMA, FHA and GNMA, Commercial Mortgage Bonding operations, M+A advising on the sell side and financial analysis. Mark received his MBA in finance from Long Island University.
Stacy Walker, Corporate Secretary
Stacy has extensive production management experience having honed her skill at Falcon Plastics, Madison, SD as a Production Assistant and Internal ISO Auditor. She managed the daily Quality Control function by overseeing the process of materials and paperwork for day to day operations of blow molding and injection molding processes, responsible for quality of parts being manufactured at facility and auditing parts before shipment, inventory, and production staff supervision. Additional management experience was Exercised at PPD, Madison; where as Assistant Supervisor she was responsible for placement and supervision of employees, and for training new employees. Earlier assignments included positions at Persona, Inc., Madison, SD where Stacy was responsible for vinyl application and fabrication at manufacturing facility, and a management position at Silverhawk Security, Worthington, MN.

Allen J West, Media Director
After a celebrated 15-year career in the hospitality industry, Allen is now a full-service content provider for television. Allen was the executive producer of a SAG Independent full-length motion picture titled Life, Love, Soul. Life, Love, Soul won the Viewer's Choice Award at the Urban World Film Festival in New York and was released in AMC theaters in select states across the country in 2012. Allen was also the music supervisor for Emmy nominated TV One four-part original series hosted by Rev Al Sharpton titled Murder in Black and White. In addition, Allen was the producer, writer, and director for Dionne Warwick's 50th Anniversary in Entertainment TV concert tribute special, currently being pitched as a legends series. Allen, most recently was the producer for Mike Tyson's event series, which was the #1 rated show on Fox Sports in 2014. Allen is also the Creative Producer of GIVE, which is being co-produced by Blair Underwood and is scheduled for 26 episodes on Litton's new NBC "The More Your Know" Saturday morning block at 11:00am, starting in October 2016. In the first quarter of 2017, a global DJ show that Allen created and will executive produce titled Nocturnal Network will air on POP TV - a new cable network in 85 million US homes that is operated as a joint venture between CBS Corporation and Lions Gate Entertainment.
Jerry 'Wonda' Duplessis, Member of Board of Directors
Jerry 'Wonda' Duplessis is one of the most successful and musically-adept producers to emerge from the hiphop era since the 1990s. With an illustrious career that spans over 30 years, he is renowned for his extensive discography that includes producing, songwriting, performing and composing. Outside of the studio, he is known for his philanthropy and charity work.
Born in Croix-des-Bouquets, Haiti, Wonda was heavily influenced by the music of Bob Marley and Quincy Jones. He picked up a bass guitar at the age of 14 and immediately knew he had found his calling. He also taught himself to play the guitar, congas, and drums.
Wonda is all about the sonic – finding and perfecting the sound of the effect in a song. His passion for the sonic helped to forge his reputation for creating the right sound for every artist he works with. His strong musical foundation paved the way for his illustrious career across every facet of the music industry.
Wonda's greatest achievements include his work with The Fugees, who struck platinum in 1996 with their album The Score, which went on to become one of the best-selling hiphop albums of all time. The Score earned three Grammy Awards, including Best R&B Vocal Performance, Best Rap Album, and Album of the Year. In 1999, Wonda co-produced Supernatural, musical icon Carlos Santana's masterpiece. The album sold over 15 million copies and was nominated for 8 Grammy Awards, including Best Pop Performance by a Duo or Group for 'Maria Maria', which held the number one position in the charts for over 10 weeks.
In 2001, he established Platinum Sound Recording Studios in Times Square, New York City – right in the creative and cultural heart of the city. He began the next phase of his career with the launch of Wonda Music, a new production company that is all about the sonic. It was established as a creative commune in which artists, songwriters and producers flow freely through each room, sharing melodies, lyrics and ideas. Everyone who walks through the doors of Wonda Music shares a common goal – to create the right sonic for the project they are working on. Admired for his passion and natural ability to bring a range of elements together to create a smash hit, Wonda Music continues to attract top artists from around the world, as well as fresh new talent, to carry on his musical legacy.
When he's not hard at work in the studio, he travels all around the world absorbing local cultures and creative styles, adding their influence to his ever-expanding musical repertoire. He also plays bass guitar as part of Melissa Etheridge's touring band.
As a producer, Wonda is truly one of the greats. His productions have launched careers and created legacies all over the world. Wonda is all about the sonic – the sound of the effects within a song. Every beat he makes is specially tailored to the vibe of the artist. He places utmost importance on finding and perfecting the sonic. His passion, dedication, and energy ensures nothing but the highest possible standard of recording, driving him to create international smash hits.
Wonda boasts a publishing catalogue of more than 300 titles, with a diverse range of records in the genres of hip hop, R&B, pop, rock, reggae and soul. With over 200 million copies sold, he has garnered over 15 Grammy nominations, and won 3 Grammy Awards, including multi-platinum offerings for musical icons Michael Jackson, Black Eyed Peas, Bono, Quincy Jones, Alicia Keys, Mick Jagger, Whitney Houston, Carlos Santana, Mary J. Blige, Beyoncé, Lauryn Hill, Tom Jones, and Shakira.