Our Team
Lamborghini Winery is proud to work with the 360 Global Wine Team to bring superior wines to customers nationwide and beyond. We have a variety of experienced individuals on our team involved in this campaign to bring Lamborghini Wines to you.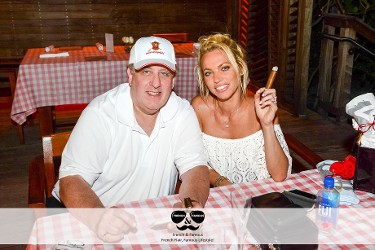 Ron Goldberg
CEO / Executive Director
Thomas Viola, SVP Global Brand Management
Tom Viola has worked in the liquor and entertainment sector for over 35 years. He has served as the owner and/or operator of 28 nightclubs, his most recent being the renowned China Club in New York City. Throughout his career, Mr. Viola managed and/or produced over 2,000 concerts and special entertainment events, including MTV's Save The Music 1 & 2 featuring performers including Faith Hill, Mariah Carey, Sir Elton John, and Whitney Houston. Since 2004, he has focused more closely on the alcoholic spirits industry, founding Specialty Spirits, Inc., a distribution company and licensed importing company, and a liquor branding and marketing company, the latter, Intrigue Spirits, LLC being the creator of the Intrigue™ brand. Under Tom's stewardship, Specialty Spirits, Inc. and the Intrigue™ brand achieved nationwide exposure and managed the sales and marketing of over 55,000 cases of Intrigue branded products. Tom's leadership also marked the establishment of direct sales relationships with the largest spirits distributors in the United States.
Anthony G. Harris, Senior VP Brand Development
Anthony G. Harris has worked with The Executive Club, Nympho Vodka, De Roval Champagne, Champagne D.rock USA, Global Vodka, and BMC Wine & Spirits. His experience includes working with distribution and sales, securing partnerships and affiliations, assisting with marketing and branding, and securing new markets. Some previous work also included aligning with celebrity endorsements and he was also responsible for structuring deals with Celebrity managements and assisting with creating marketing agendas and product placements entertainment media and music videos.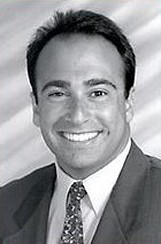 Gary L. Mason, Corporate Counsel
Gary brings many years of successful corporate law representation to Lamborghini Winery. Gary served at Garland & Mason, L.L.C., Manalapan, NJ where as Managing Member he exercised responsibility for day-to-day operation of a fast paced law firm and supervision of 7 attorneys/staff. Gary has expertise in business/commercial law (transactional and litigation), including but not limited to, contract review and preparation, licensing agreements, franchise agreements, marketing, complex commercial loans, business formations and disputes, mergers and acquisitions, commercial and residential real estate, asset/stock purchase agreements, employment counseling and litigation, corporate and personal bankruptcy, business counseling and planning, business disaster recovery and corporate governance. Gary is Qualified Mediator pursuant to Court Rule 1:40. Other assignments include General Counsel at Securus Holding Company, Edison, NJ, Co-Chair at Business Law and Litigation Department, Chair, Employment Litigation Department Ansell Zaro Grimm & Aaron, P.C., Eatontown, NJ, Associate at Law Offices of Alan Wasserman, Woodbridge, NJ, Associate at Greenbaum, Rowe, Smith, Ravin & Davis, Woodbridge, NJ, Associate at Ravin, Sarasohn, Cook, Baumgarten, Fisch & Baime, Roseland, NJ. Gary was educated at New England Law, Boston, MA (Juris Doctor, cum laude, May 1990) and New England Journal on Criminal and Civil Confinement, staff member, 1988-89; case and note editor, 1989-90, Dickinson College, Carlisle, PA where he earned a Bachelor of Arts in History and Psychology.
Salvatore Mark Salerno, Treasurer/CFO
Mark brings a well-rounded level of experience as a corporate treasurer, having served in banking and CFO positions during his career. In his recent assignments, Mark operated as a Chief Financial Officer in a commercial lending office where he was responsible for managing the financial records, compliance, banking, overall financial integrity and administrative duties of the corporation. In previous assignments, Mark performed similar duties and was able to negotiate and reduce fines and penalties of previous employers who failed to adequately report earnings and were lax in matters of taxation, compliance and internal controls. Mark's background includes formal bank credit program training, financial statement analysis, auditing, vendor management, credit analysis, mortgage and loan operations, secondary market operations with FNMA, FHA and GNMA, Commercial Mortgage Bonding operations, M+A advising on the sell side and financial analysis. Mark received his MBA in finance from Long Island University.
Stacy Walker, Corporate Secretary
Stacy has extensive production management experience having honed her skill at Falcon Plastics, Madison, SD as a Production Assistant and Internal ISO Auditor. She managed the daily Quality Control function by overseeing the process of materials and paperwork for day to day operations of blow molding and injection molding processes, responsible for the quality of parts being manufactured at facility and auditing parts before shipment, inventory, and production staff supervision. Additional management experience was Exercised at PPD, Madison; whereas Assistant Supervisor she was responsible for placement and supervision of employees, and for training new employees. Earlier assignments included positions at Persona, Inc., Madison, SD where Stacy was responsible for vinyl application and fabrication at the manufacturing facility, and a management position at Silverhawk Security, Worthington, MN.
Bruno Ceschini, Member of Board of Directors
Bruno has honed his management and organizational skills working as Senior VP of Marketing at Bonded Mechanical Corporation, Smithtown, NY since June 2000. Primary responsibilities included the development and implementation of a new comprehensive corporate marketing plan, used creative and consistent marketing strategies to increase revenue 20% YOY for five straight years, managed day to day operations (service and installation staff), as team leader Bruno created synergistic systems to position and differentiate the company in the marketplace, and served as copywriter for marketing materials utilizing a strong USP. In other assignments, Bruno exhibited similar tenacity and creative abilities to launch e-Trading University as founder and owner. The company teaches trading and investing skills to students of all ages and backgrounds. Bruno also served in middle level positions at Columbia Records (NY) as a Publicist and at Devitt, Spellman, Barrett, LLP, a law firm in Smithtown, NY.
Lynn Sellers Brand Ambassador
Lynn Sellers has worked in the corporate events business, the non-profit sector and consulting business while having a long history of community and volunteer involvement devoting her time to fund cures for cancer and heart disease. She has been successful running Charleston Events, LLC with high profile clients, consults with several businesses, and "friend-raises" and advocates for cures. She has experience with sales, marketing, branding and securing and growing new partnerships. Her dedication and persistence have been the main components to successful organizations.
Lynn is a loving wife, mother, sister, daughter, friend, entrepreneur and volunteer/advocate. She has worked with Susan G. Komen, American Heart Association and The Promise Fund along with her church and local organizations.
Nick Cannon, Brand Ambassador
Nick Cannon is a film star, comedian, TV and radio host, musician, writer, director, executive producer and philanthropist.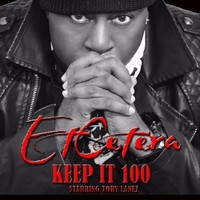 "ETCETERA" Shawn McClain, Global Brand Ambassador
Etcetera is a Multi-Award winning musician, grammy voter, entrepreneur and entertainment industry professional whose career includes world-wide recognition and acclaim. He's definitely no stranger to the limelight, and has carefully crafted a powerhouse of musical talent and stylistics that have garnered him an award for best Rap/Hip Hop album as well as two best video awards (Sin City and City of Churches). Though he has his hands on the pulse of the hottest trends in the music industry, Etcetera has recently set his sights on film and television, becoming the music director and crafting monumental tracks for the highly anticipated martial arts comedy film "Paying Mr. McGetty," and the test pilot tv series "Kelly's Corner" His repertoire doesn't include the standard checklist, instead he has found immense success as a fragrance designer, sports manager and actor. His creative skills span the spectrum and have gained him a cult following and record stopping sales. His first publicity recognized studio album "Character," continues burning up the charts and was compared to hip hop classics like "The Miseducation of Lauryn Hill," by Skope Magazine. With his epic vision and adherence to great sound, Etcetera has consistently gained the attention of true audiophiles. His recent promotional single "Keep It 100," with vocals by R&B singer and aficionado Tory Lanez, has begun to see an impressive response when debuted by superstar comedian Tony Rock on DJ NINA9's Sirius XM's show, Hip Hop Nation. Since the overwhelming feedback, this song is set to receive incredible plays over streaming sites, globally and is sure to become the newest anthem of 2017. Etcetera is a modern day renaissance man, hit maker and all around musical professional who is commanding not only an audience, but also the respect and acclaim of heavy hitting industry insiders. He embodies hip hop, hard work and a fresh approach to sound.
Allen J West, Media Director
After a celebrated 15-year career in the hospitality industry, Allen is now a full-service content provider for television. Allen was the executive producer of a SAG Independent full-length motion picture titled Life, Love, Soul. Life, Love, Soul won the Viewer's Choice Award at the Urban World Film Festival in New York and was released in AMC theaters in select states across the country in 2012. Allen was also the music supervisor for Emmy nominated TV One four-part original series hosted by Rev Al Sharpton titled Murder in Black and White. In addition, Allen was the producer, writer, and director for Dionne Warwick's 50th Anniversary in Entertainment TV concert tribute special, currently being pitched as a legends series. Allen most recently was the producer for Mike Tyson's event series, which was the #1 rated show on Fox Sports in 2014. Allen is also the Creative Producer of GIVE, which is being co-produced by Blair Underwood and is scheduled for 26 episodes on Litton's new NBC "The More You Know" Saturday morning block at 11:00 a.m., starting in October 2016. In the first quarter of 2017, a global DJ show that Allen created and will executive produce titled Nocturnal Network will air on POP TV - a new cable network in 85 million US homes that is operated as a joint venture between CBS Corporation and Lions Gate Entertainment.
Jerry 'Wonda' Duplessis, Member of Board of Directors
Jerry 'Wonda' Duplessis is one of the most successful and musically-adept producers to emerge from the hip-hop era since the 1990s. With an illustrious career that spans over 30 years, he is renowned for his extensive discography that includes producing, songwriting, performing and composing. Outside of the studio, he is known for his philanthropy and charity work.
Born in Croix-des-Bouquets, Haiti, Wonda was heavily influenced by the music of Bob Marley and Quincy Jones. He picked up a bass guitar at the age of 14 and immediately knew he had found his calling. He also taught himself to play the guitar, congas, and drums.
Wonda is all about the sonic – finding and perfecting the sound of the effect in a song. His passion for the sonic helped to forge his reputation for creating the right sound for every artist he works with. His strong musical foundation paved the way for his illustrious career across every facet of the music industry.
Wonda's greatest achievements include his work with The Fugees, who struck platinum in 1996 with their album The Score, which went on to become one of the best-selling hip-hop albums of all time. The Score earned three Grammy Awards, including Best R&B Vocal Performance, Best Rap Album, and Album of the Year. In 1999, Wonda co-produced Supernatural, musical icon Carlos Santana's masterpiece. The album sold over 15 million copies and was nominated for 8 Grammy Awards, including Best Pop Performance by a Duo or Group for 'Maria Maria', which held the number one position in the charts for over 10 weeks.
In 2001, he established Platinum Sound Recording Studios in Times Square, New York City – right in the creative and cultural heart of the city. He began the next phase of his career with the launch of Wonda Music, a new production company that is all about the sonic. It was established as a creative commune in which artists, songwriters, and producers flow freely through each room, sharing melodies, lyrics, and ideas. Everyone who walks through the doors of Wonda Music shares a common goal – to create the right sonic for the project they are working on. Admired for his passion and natural ability to bring a range of elements together to create a smash hit, Wonda Music continues to attract top artists from around the world, as well as fresh new talent, to carry on his musical legacy.
When he's not hard at work in the studio, he travels all around the world absorbing local cultures and creative styles, adding their influence to his ever-expanding musical repertoire. He also plays bass guitar as part of Melissa Etheridge's touring band.
As a producer, Wonda is truly one of the greats. His productions have launched careers and created legacies all over the world. Wonda is all about the sonic – the sound of the effects within a song. Every beat he makes is specially tailored to the vibe of the artist. He places utmost importance on finding and perfecting the sonic. His passion, dedication, and energy ensure nothing but the highest possible standard of recording, driving him to create international smash hits.
Wonda boasts a publishing catalog of more than 300 titles, with a diverse range of records in the genres of hip-hop, R&B, pop, rock, reggae, and soul. With over 200 million copies sold, he has garnered over 15 Grammy nominations, and won 3 Grammy Awards, including multi-platinum offerings for musical icons Michael Jackson, Black Eyed Peas, Bono, Quincy Jones, Alicia Keys, Mick Jagger, Whitney Houston, Carlos Santana, Mary J. Blige, Beyoncé, Lauryn Hill, Tom Jones, and Shakira.